iMarvel · 2010
In iMarvel, a rag-tag team of dream makers known as the Marvels takes audiences on a journey away from the worldwide web and into the land of the original virtual destination known as Marvelwood.
Inspired by the writings of Donald Grant Mitchell, a.k.a. Ik Marvel, who lived and dreamed in New Haven over a century ago, this fresh, fun production will inspire you to unplug and realize that there is a "nap for that."
Reconnect with your inner dreamer again.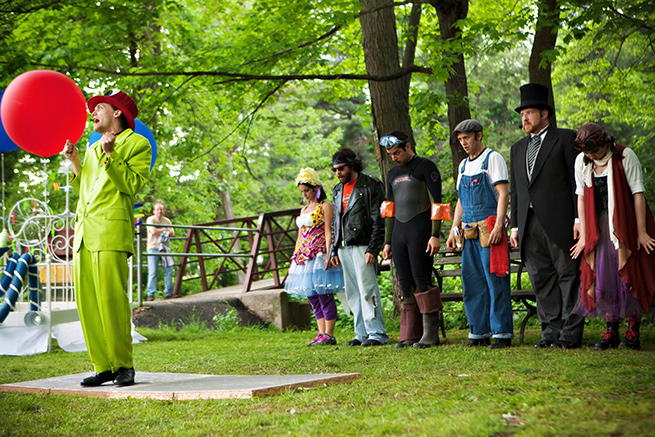 Community Partners
Friends of Edgewood Park
Westville Village Renaissance Alliance
CitySeed Farmers' Market